[et_bloom_inline optin_id="optin_1"]
TPSMethod.com offers you the most complete online training resource for all of your strength and fitness goals.
We've got Powerlifting programs for Raw and Equipped, Training for Life Fitness programs, online courses, seminars and hundreds of videos in our library.
We also have the member forums where you can upload your training video and get feedback from a qualified coach on how to improve.
What's Included With A
TPSMethod.com Membership?
MEMBERSHIP INCLUDES:
Full video library of exercise techniques

Full programming for beginner raw powerlifting

Full programming for intermediate/advanced raw powerlifting

Full programming for beginner equipped powerlifting

Full programming for intermediate/advanced equipped powerlifting

Olympic Weightlifting/Strongman Programs – coming after launch

Training for Life (TFL) programming – Think Personal Training programs, but better.

Video Seminars on special topics

Online community where you can upload videos of your training and get instant feedback from our coaches on form/technique

Active online community where you can ask questions about your training

Complete video courses on just about everything strength, from how to set up equipment to how to execute the lifts

Completely guided use of the site via the New Member Dashboard
INTERACTIVE MEMBER FORUM
The member forum—this is where we provide even more value to you!
Login, upload your training video, and ask a coach for feedback. It's like having an online powerlifting coach or a personal trainer all the time for less than a dollar a day.
But it's so much more!
You basically get my decades of experience as a coach guiding you every step of the way along with my TEAM.
Becoming a member of the tpsmethod.com eliminates all of the guesswork.
All you have to do is join, get your program and get to work. We've done the hard work for you.
Our basic level of membership is less than a dollar a day! The value you receive for a dollar a day cannot be matched!
What are you waiting for? You've got nothing to lose, register for your FREE Trial membership now. No strings attached.
See What Industry Leaders & Clients Are Saying About The TPS Method
TPS Is Where You Need To Be Training!
Murph is one of the top coaches in the strength and conditioning world, providing the Boston area with the access to the best equipment and coaching you'll find. His dedication to improving athletes and results is unparalleled. If you're serious about improving your strength, conditioning, fitness, and/or athletic performance TPS is where you need to be training.
Brandon J. Smitley, MS, CSCS, USAW, ACSM-CPT
Murph Is A Fantastic Asset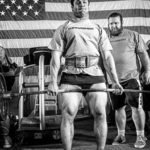 I've been a part of Team EliteFTS with Murph for the last five years. I've had the opportunity to coach with him, train with him, and now that I run a gym, be mentored by him. Murph is a fantastic asset to the strength and conditioning industry both due to his knowledge and selflessness. Everything that Murph has absorbed through his extensive training and coaching experience, he gives back ten fold. I'm grateful to have him as a resource in my life and any opportunity I get to send friends, clients, or gym members his way, I've done so, and none have come away disappointed.
Casey Williams
TPS Method Changed My Life!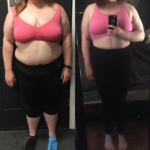 TPS Method changed my life!!
I know, I know, everyone says that when they're writing a testimonial. When I joined TPS, I knew I needed something to change but I wasn't quite sure what.  I had started to watch what I ate and increase my exercising from none, to something but I had no motivation and no direction.  I decided it was time to do something for me after years of putting myself on the back burner, I knew I needed a structured program in order to get my ass in gear, so after a lot of deep discussions with myself and some fighting, I emailed the gym to set up a walk through and discuss their TPS Method classes.
Once I walked through and heard about the program I was sold and signed up immediately! Super excited and raring to go!!  I scheduled my meeting with Murph and received the paperwork that was required to fill out…
I had to get before pictures taken…in a sports bra and shorts!?  Ugh, I didn't own a pair of shorts!! Resolve set in and I wore what I had and sat in a room with Murph, we went over how crappy I ate, how little I exercised, what was expected of me from Method, why didn't I follow the instructions about the shorts…  I got measured and weighed plus had my pictures taken.  It was horrifying.  There was no place to hide what I had let my body become.  I walked out feeling sick but giddy.  I did it, I took the first step and now all that was left was to start the classes….
Oh boy, I cried the first day in the parking lot, before I even went in, but I went in. I stood in the corner waiting for one of the coaches to show me the warm up.  I was sweating and it was just the warm up… Holy hell, what did I sign up for! It got harder every day…I sweated more than I ever sweat in my life. It was hard but all of the coaches were extremely encouraging. They walked me through everything.  I never picked up a barbell in my life and would often smack myself with the barbell but they had patience for days!! Then one day, it got easier and I got more excited and pushed myself more to see what I could do!  It's over a year later and every time I walk into the gym and into the Method class, I get excited and want to push myself. But it didn't get easier, I got better and I got stronger. It was the best decision I made for myself.
I have no regrets about signing up except one, that I didn't do it sooner…What are you waiting for?
S.B.
Sean Hyson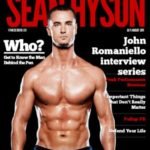 I have C.J. Murphy's number on speed dial, and there's hardly a week that goes by where I don't email him. Why is this? Am I needy? Am I a stalker? Do I just have a fetish for big, muscular guys with goatees? All of the above are probably true, but the main reason is that Murph is among the absolute best at what he does. He's got more experience than practically any other coach I know, and his knowledge is second to none. But above all, it's his passion for helping people get stronger and better at whatever they choose that impresses me most. I love this guy.
Sean Hyson, C.S.C.S.
Reinvigorated My Desire To Workout
I had been going to TPS for a little over a year before I started the Method program.  The only reason I had originally picked TPS as a gym is it happened to be the closest gym to my house.  
After becoming a father and worrying about picking up the dreaded "dad bod" I figured it probably made sense to get more serious with my workouts and give the Method program a shot. I've been going to the gym fairly regularly for over 15 years but before joining Method I had never properly trained before.  
I learned more working with Phil in the introductory 8-week part of the program than I had my whole life prior to starting this program.  I've been in ok shape my whole life but have always been hampered by my flexibility.  Murph quickly realized this and gave me personalized attention and stretches to help improve my range of motion.  
I've been in the program for a little over a year and a half now and I still have a way to go before I'd call myself flexible but I move better now than I ever have, and at 35 I'm stronger than I've ever been in my life.  
I had always worried that my lack of range of motion would limit me as I got older.  Being in the Method program and being introduced to proper strength training has reinvigorated my desire to workout, and allowed me to set up goals to continually improve my physical wellbeing as I get older.  
My only regret with Method is that I didn't start it sooner.  
Jon Davenport
Matt Kroc
CJ Murphy is a household name in the strength and conditioning world and for good reason. He has over two decades of experience working with people ranging from world class powerlifters and strongmen to middle aged soccer moms. Regardless of your back ground and goals CJ has been there and done that.
Matt Kroc
I Am A Lot Stronger
Before finding us, what was your biggest frustration?
Not knowing if my exercise form or programming was correct
What did you feel like before you enrolled in our program?
Stiff and not as strong.
How did our program help you?
Awesome Camp made me stick to a program and do the exercises correctly.
How is life different for you now?
I am a lot stronger and my hips are more flexible
Joe Rizzo
Jason Ferrugia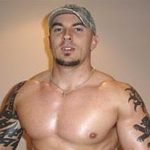 C.J. Murphy walks the walk and knows how to deliver REAL results. With over 25 years of coaching experience he's seen it all and done it all. If you want to get strong and be truly fit, do exactly what he says.
Jason Ferrugia
Dropped Almost 10% Body Fat
Before finding us, what was your biggest frustration?
No real programming, not getting stronger, not training with intensity and no real technical knowledge on main lifts.
What did you feel like before you enrolled in our program?
Felt like I hit a plateau and could not get stronger.
How did our program help you?
Make incredible gains, gained significant muscle and have dropped almost 10% body fat.
How is life different for you now?
I feel incredibly strong, leaner and more fit.
Jesse Nandhavan
Julia Ladewski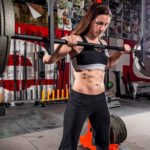 CJ Murphy has an extensive background with strongman, powerlifting, kettlebells, strength, you name it. I've seen Murph work with folks who are total beginners and folks who are top level competitors. His eye for detail is second to none. No matter what your goals, TPS is a place that will get you to where you want to be!
Julia Ladewski
Get Me Out Of My Comfort Zone
I just wanted to take a few minutes to thank you all for creating a friendly, welcoming, no BS gym environment that is rivaled by few in the Boston area. Previously coming from a nameless Boston area big box gym, you will not find a better equipped place for training whether you are novice or advanced lifter.
For some background, I played lacrosse through high school and weight-trained/did Crossfit through college, ultimately ending up herniating a disc in my back due to improper lifting techniques. After taking a hiatus from lifting a few years ago, I failed to find the direction and motivation in training that I once had. Driving passed TPS every day on my commute back and forth to work, I finally decided to stop in and see what they had to offer. I was not disappointed.
Since remaining injury free is a top priority for me, I joined the TPS Method, looking to the highly experienced and educated coaches here to help me perfect my lifting techniques. These guys are masters of their craft and continue to provide a challenging, balanced and fun workout experience that has helped me navigate around previous injuries and surpass any expectations I previously had in terms of all around results.
Shoutout to TPS Method coaches Andrew, Sophia, Phil, Candace, Cody, Russ and Matt for pushing me to constantly improve and get me out of my comfort zone. Thanks again guys, keep doing what you are doing. I cannot wait to continue smashing weights and PRs with all of you in the future.
Paul Gerver
Molly Galbraith
Murph and his crew at Total Performance Sports are absolutely top notch. From strongman competitors and powerlifters to someone who has never stepped foot in a gym, these guys get their clients results the results they are looking for, and help them reach their goals in the quickest way possible. Murph is 100%, absolutely, no-questions-asked… the real deal.
Molly Galbraith
Learned To Value & Appreciate My Body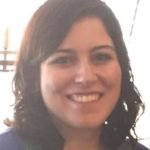 I have struggled with my weight and my body my entire life.
For many years, I did hours and hours of cardio and ate low calorie/low carb diets and made no progress.
After quitting a commercial gym I started looking for personal training, and met with Kevin. On his recommendation, I started TPS Method and learned how to lift.
I was not good at it at first but I immediately loved it and loved getting stronger.
After about a year and a half, I joined Method for Powerlifting.
I love my team and my coaches Russ and Candace are amazing, supportive and motivating. I have learned so much from them.
Competing has been really fun and rewarding.
Through Nutrition Counseling, Murph has helped me to improve my nutrition and actually lose fat while maintaining my strength.
But what's better than losing weight is that I learned to value and appreciate my body beyond what it looks like.
Food is no longer the enemy, I eat carbs and I don't dread going to the gym. TPS is the best.
Nicole D'Allesandro
Ken Blackburn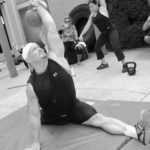 C.J. Murphy is an outstanding and enthusiastic coach with an impressive diversity of skills/knowledge. If you are in the Boston area, his gym is the place to go! Conventional training, unconventional training…they have it all!
Ken Blackburn
Nothing Hurts. EVER!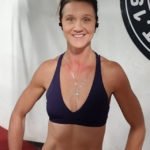 I can't say enough good things about TPS Method. I will admit that I was maybe a little … dubious … at first. On paper, it looks easy. Easier than what I was doing before. On paper. Or so I thought. I am working with a nutrition coach and have to send in progress pics every week (which makes me feel like the biggest jackass EVER, but that's beside the point). This week, I thought, holy shit, I am fucking JACKED. Yes, I know a lot of that has to do with nutrition, but there is of course a training aspect there as well. There are amazing muscles popping everywhere! But even better than the visual, was the realization that nothing hurts. Ever. My knees don't EVER hurt. That's …. unheard of. I literally used to have to grab the countertop to squat down to dig through the tupperware containers, and grab it again to assist myself back up, because without a thorough warm up, my knees would SCREAM at me. My hips don't hurt at all, ever. Again, somewhat unheard of, as I had been having issues with them for years, starting way back in my triathlon training days. Literally, no pain. That's not to say I'm not sore from TPS – but it's the good sore. 🙂
Being an Advanced Member and getting the programming in 4 week blocks is a lifesaver for me as I travel a lot for work. While I do the majority of my workouts at TPS (because best gym ever, duh), I can always do them when I'm on the road, and can even find a workout that I can do at a lousy hotel gym.
So – huge snaps. LOVING the program!!!!!! And the gym and the coaches. It's an awesome place.
So, in short, nice job. 🙂
Michelle Spina
Chad Aichs
It seems like athletic and strength trainers are a dime a dozen these days.  Every where you look people are claiming to be trainers.  Seems like all you have to do is take a few classes, a seminar, or some certification and all the sudden your a strength trainer.  As you can guess most of these so call trainers are horrible.
Any trainer worth is weight has taken his own advice.  He can back his theories and skills with his own results.  He is or has been an athlete and he has had success in his sport.  You may learn some things in the classroom or lecture hall but the real learning begins with real life experience.  For this reason I trust C.J Murphy and Total Performance Sports.
Murph has walked the walk and talked the talk.  He has pushed his body to the limit in strength sports.  He has trained and competed with the best of the best.  He has trained athletes to results you can see.  Murph has learned from his own experience and being an athlete,  he has learned from other top athletes and he has learned from training countless clients.  This knowledge he has earned through a lifetime of training his butt off.  Its real world knowledge, not some BS some skinny guy made up in a classroom.  Murph has the knowledge, dedication, and love of training to help anyone achieve their goals.
Total Performance Sports is the perfect place to achieve your goals.  Its a no nonsense training facility set up for people to get results.  Its not a gym made to look pretty and full of useless machines.  Its a training  facility designed specifically with everything you need to acheive whatever your goal is.  All you have to bring is a good work ethic, dedication, and the ability to listen to great coach like Murph.
Chad Aichs
Got 1st Place In My Division
I've been an advance member for about 6 months doing the powerlifting blocks.
Just PR'd in my first meet in 18 months and got first place in my division.
The blocks keep me from being bored, challenge me ALWAYS and have led to my gains.
Even though sometimes I think Satan came up with them 😉
Maura Waxwood
Steve Cotter
CJ Murphy is an expert Strength & Conditioning coach with a lifetime of practical experience, working with young athletes, professionals, and everyone in between.
TPS is a great gym outfitted with every training tool you could want or need and more importantly, the knowledge and experience to know what to use, when and how much, if you are serious about improving your fitness and strength.
Total Performance Sports is THE place to train in the Boston area, and Murph and his staff are the ones who will help you reach your goals.
Steve Cotter
Helped Me Learn The Proper Way To Perform Exercises
Before finding us, what was your struggle?
Finding a program that focuses on weight lifting and still has a cardio aspect. 
What were your biggest frustrations?
Finding early morning 5 am classes. Something affordable. Most gyms have add on weight programs but charge you an arm and a leg. QUALIFIED instructors. This is heavy weights not just body weigh pushups.
How did your struggle and frustrations affect your life?
I don't join anything. And do nothing. Or I join a gym and don't go. Extra weight just keeps packing on. 
What did you feel like before you enrolled in our program?
I've read all the studies that are promoting strength training over cardio. I felt I was in good shape but needed the extra to get me healthier and in great shape. 
How did our program help you?
When you have to report to a small class like the TPS method training there is accountability.  It is not like those big classes and gyms where no one would notice you're missing. It helped me get stronger. LEARN about the proper way to perform the exercises. 
How is life different for you now?
I compare every program to TPS method now…..  I've gone to many gyms, tried many things from big companies like LIFETIME to small mom and pop boot camps. 
There are no coaches like the TPS coaches. 
They actually know how the human body works, how to do the lifts safely. Other people spend 10 seconds to show you how to do a deadlift- these guys here will drill down on the techniques- from how to hold your breath and breathe to how to engage the muscles to use different parts when- very eye opening. 
It makes me wonder why all gyms do not require qualified guys like these to be looking over their weight programs.
It should be mandatory if they want to keep people safe and injury free.
Lisa Benlail
Ed Coan
C.J. Murphy is a real trainer that produces real results.
No gimmicks, No hype, No B.S.
I trust C.J. Murphy!!!
Ed Coan
Definitely Worth The Price of Admission
Getting form and technique tips from multiple coaches on your videos is definitely worth the price of admission. Add to that all the responses to questions, being able to read and learn from other lifter's technique/questions and you're practically stealing from Murph!
Brandon Shankle
More Energy, More Flexibility, More Strength
Before finding us, what was your struggle?
Before finding TPS I struggled with identifying a plan to reach my fitness goals. Being over 50 years old I was constantly getting bogged down and bored. Mainly by weight training workouts that were based on how I was taught to lift during my years of high school sports. Certainly many things have changed since then as I now have come to realize since joining TPS. 
What were your biggest frustrations?
My biggest frustrations were centered on the difficulty I had developing a workout plan that I could stick with and achieve my fitness goals. Once the boredom set in it became too easy to find an excuse to skip a workout. I spent countless, and useless, hours trying to design a fitness program, again based on 35 year old information, taking into consideration the correct number of sets, reps and training frequency. Worst of all, getting absolutely no where with any of it!
How did your struggle and frustrations affect your life?
Incorporating an effective weight training program into a workweek that already consisted of 60-70 hours of work is difficult at best. If you don't have a program that challenges you, keeps you motivated and interested, and shows results it is very frustrating! I knew enough to know that weight training was only one component of an effective fitness program. Conditioning and cardio being the others, as well as maintaining a diet that provides you the fuel. Ultimately not having the knowledge, understanding, patience or the time to get this done on my own was very frustrating. In addition to this; at my age, the risk of injury, from doing any of these things improperly was concerning as well.
What did you feel like before you enrolled in our program?
This is simple: Lost! and worse… I was still out of shape and left with the very real concern that as I got older I may become more susceptible to injury, illness and progressive conditions such as heart and lung disease. Simply put, what I was trying to do on my own was not working and the prospects of me finding the answers to getting to where I wanted to be, from the stand point of overall health and fitness, were the only things growing slimmer…
How did our program help you?
This program has provided me the direction, oversight, education, guidance, safety, motivation, positivity, and a welcoming non-intimidating training environment. It is a program that fits very well into my day and week. It is also flexible to my weekly rotating schedule in the fire department. The program is all laid out for me when I arrive at the gym. I'm guided through it by people with years of experience and training who have cut away all the BS and identified what works today for people of all age groups, fitness levels and physical abilities. They are attentive and have the answers to help break through plateaus as well as to identify exercise options, on the spot, to keep you moving forward if you're struggling. They genuinely care about you reaching your goals and doing so while limiting the risk of injury or burnout. I get the impression that if I don't reach my goal, they haven't reached theirs.
How is life different for you now?
Being able to go to a gym with all of the attributes I have attempted to describe above has actually reduced the stress of incorporating an effective exercise program into my life. When i enter the gym I can quickly get to work on a program designed to help me meet my goals. I'm learning more and more about proper preparation (stretching), weight lifting techniques and the proper exercise choices, and combinations, along with set and rep numbers for particular body parts. After 4 months of training I feel like I have more energy, that I have more flexibility, and certainly more strength. I look forward to getting to the gym. I enjoy the feeling of accomplishment at the end of the day or week that completeing an effective and challenging workout program brings. Being a member of TPS isn't about instructor / client relationships. The people that operate TPS are now friends of mine. It's all good!
Bill Sullivan
Fred Hatfield
Every once in awhile, you have the pleasure — honor, really — to make an acquaintance with someone on the far right of the greatness curve.   In my walk through the world of peak performance strength sports, that would be Murph!  I have known Murph for decades.  I have watched almost everything he has done in the field of strength, and in coaching strength athletes.  No one does it better.  No one does it with more passion.  And, no one will make such a punctuation mark in your life as this mega-personality!
Definitely go to Total Performance Sports!  Just look around.  One of the best training facilities I have ever seen awaits you.  Few have the knowledge or wisdom to build such a facility, let alone train elite athletes, kids and little old ladies alike with such amazing results.  This will change your entire life, I assure you!
Recently, I conducted a strength seminar at TPS, and Murph filled the aerobics gym with over 200 people from all walks of life.  He is an icon in his home town, that's for sure!  You're gonna love stopping by!
Fred Hatfield
International Sports Sciences Association
The Best Gym I Have Belonged To
I am an overweight man in his 40s. I hate working out and I do not find any joy or endorphin rush after a workout.  I am also embarrassed when I do any kind of exercise because it's awkward and my body won't do the things I want it to do, like be flexible or be strong.
I have tried many diets and I have tried working with trainers. I end up frustrated and demeaned.
Now I am not going to tell you TPS has changed my life.
I'm still fat and will continue to be until I make some changes in other aspects of my life, but I will tell you, unequivocally, without a doubt, that it is the best gym I have belonged to.
I am a member of the "Method" program.
I joined it because I don't push myself when I work out by myself.
I need accountability and I can't afford a personal one-on-one trainer. The coaches have never, EVER made me feel small and they have never used the fact that "the other" guy can lift this weight, so I should be able to also.
They work with me, my skills, and my limitations and they always make sure I work out properly and safe. They wouldn't even let me do squats until my form was correct, and it helps…a lot.
Notebooks are required to write down what you do when you workout. No notebook/no workout.
Why?
It's not because Murph has a deal with the local notebook factory and gets a cut on the back end.
He and his staff make sure you are accountable for everything you do at the gym by writing it down. When I am asked "what did I lift last week" I know because its written down.
He also makes sure you are on time. I showed up at 6:58 for a 7PM training session and I was not allowed in.
This may frustrate some of you reading this but the simple fact is I did not put in the 15 minutes of stretching necessary beforehand for a proper workout.
They made the right move by not allowing me in because they aren't going to risk me getting hurt or affect the others who were there on time and properly warmed up.
You don't get to cut corners here.
You do not get to spend half your workout socializing.
You are there to sweat and make your body better. If you are a whiner and complainer either don't join, or realize you need to make a few changes before you step through the door.
I just got sidelined for almost a month for personal reasons and came back to the gym having lost a lot of progress.
No one's fault but my own.
When I came back, no one made me feel bad about missing time, but they also wouldn't let me whine or use the lost time as a crutch. I had to keep pushing and get myself back to where I was. You get what you put into this place. Nothing more/nothing less.
My only few pieces of advice if you join the method program, is to try to go on the same days/times.
I have found that (as an example) Coach #1 will tell you to push yourself by using more weight while Coach #2 (on another day or time slot) will say to lower the weight until a little more flexibility allows for a better form.
Both are valid training techniques that are designed to help me and make me better, but it can get confusing.
Also, if you are like me and have trouble working out alone, try to pair up with someone on the off days. Although everyone who joins the gym isn't always super friendly and charismatic, there are no negative attitudes in the gym. From what I can tell, Murph doesn't allow that. It makes a difference.
The only reason I am even taking the time out of my busy day to write this, is because Murph asked me to. He is the kind of guy you respect and I know he cares more about my fitness than making a buck.
If you want a gym to meet people and be more social, don't join this gym.
If you have an attitude and like to throw weights around because you think it's cool, don't join this gym.
If you need coddling and someone telling you it's not your fault, don't join this gym.
Only join TPS if you are serious about working out, want to make your body better, have a good attitude, and want to be trained by people who actually care.
Craig Duda
Added Years To My Training Life